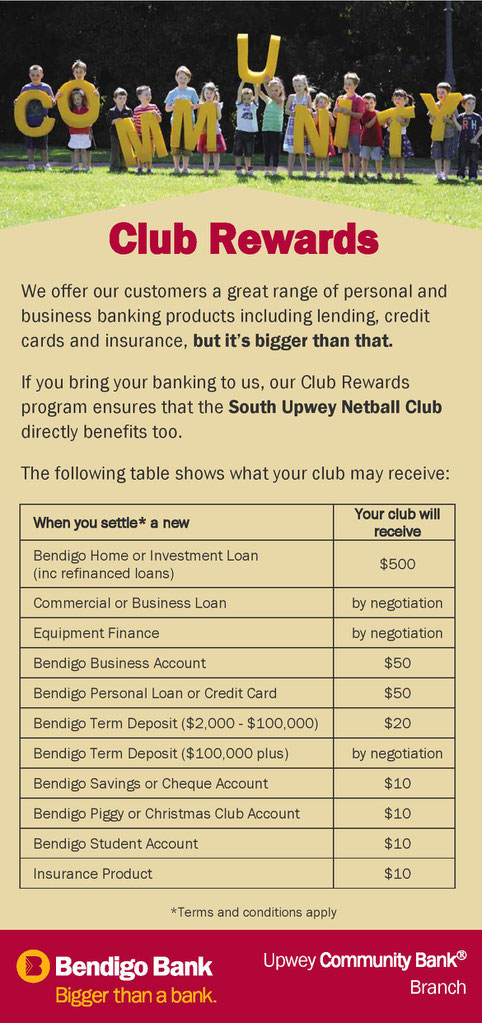 We have joined the Bendigo Bank Club Rewards program.  The program is proving  be a great fundraising income stream for clubs, groups and schools that actively support it, with $57,740 provided to local groups since it started.

"At Upwey Community Bank® Branch we're committed to supporting
the community in whatever ways we can.
In fact, we are offering you the chance to contribute to your clubs
success – simply by doing your banking with us.
It's that simple - the more banking members have with us, the more your club earns."
So, if you're thinking about changing banks, or need a new loan, head on into Upwey Community Bank and support South Upwey Netball Club at the same time!